Coimbatore-based TrueLedge, founded by Shanmuga Sundarem with over 25 years of HR experience, helps close poor skill mapping between employees and employers in the area of  HR, Job Recruitment through proper skill training, engagement, and career guidance with work-based learning.
+ Read in Tamil

கோயம்புத்தூரைச் சேர்ந்த TrueLedge நிறுவனங்களின் பணியமர்த்தல் தேவைகளை முழுமையாக புரிந்து கொண்டு, முறையான திறன் பயிற்சி மற்றும் வேலை சார்ந்த கற்றலுடன் சரியான வேட்பாளரைக் கண்டறிய உதவுகிறது.

கோயம்புத்தூரைச் சேர்ந்த சண்முக சுந்தரம் தொடங்கிய TrueLedge, முறையான திறன் பயிற்சி மற்றும் வேலை சார்ந்த கற்றலுடன், தொழில் வழிகாட்டுதல் மூலம் ,ஆட்சேர்ப்புக்கு பணியாளர்களுக்கும் முதலாளிகளுக்கும் இடையிலான திறன் மேம்பாடு (Skill Mapping)  இடைவெளியை குறைக்க உதவுகிறது.
TrueLedge – Immediate Support Required
B2B & B2C Connects
Business Profile – TrueLedge
✓ Name of the Company: TrueLedge
✓Product-based/Service-based company: Service-based
✓ Industry/Specific area of business: HR (Recruitment, Payroll, HR Statutory Compliances) & Accounting Services (Accounting & Book Keeping, MIS, Tax, GST Registration)
✓ Location (City or Town/State/Country):  Coimbatore, Tamilnadu, India
✓ Year of Start: 2016
✓ Name of the business founder(s)/owner(s): Shanmuga Sundarem R D & Senbaga Selvi P
✓ Business description: TrueLedge offers a range of business advisory services including HR & Accounting to a diverse clientele, ranging from individuals to corporations both within and outside of India. Their commitment lies in delivering dedicated, client-friendly, and tailored services, in addition to comprehensive guidance.
✓ Business Mobile/Landline: +91- 94893 57211 /0422-227 2211
✓ WhatsApp No: +91-96298 44211
✓ Email: info@trueledge.com / shanmuga@trueledge.com
✓  Website: www.trueledge.com
✓ MSME Registration: UDYAM-TN-03-0039632
✓ List of Services
– Recruitment Services
– Payroll Management
– HR Statutory Compliances
– Accounting, MIS, Tax, GST Registration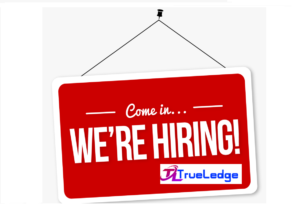 # Target audience: Manufacturing Companies, IT, ITES Companies, Bank, Health Insurance, School & Colleges
# Targeted locations: South India -Tamil Nadu, Bangalore, Kerala, Andhra Pradesh, Telangana
# Market segmentation: HR & Accounting services
# Features: High level of customer care & satisfaction,  immediate response to employees, prompt feedback,  and absence of any communication gap
# Price details:  Flexible & customized according to client needs
# Future service(s) additions:ISO Certification, 5S Training & software development
✓  Company size: 10+
✓ Working Days/Hours: Mon-Sat (9:30 AM to 6:30 PM)
✓ Address: 91/64-2, Amman Kovil Street, Ondipudur, Coimbatore -641 016
✓ TrueLedge is looking for the following support: B2C & B 2 B Connects
✓ TrueLedge is looking for the following support on a continuous basis: Legal/Compliance, IT/Media/ Digital Tech/Marketing
✓ Association with any business community forums, associations & organizations: By The Startups Forum
✓ Social media links: Twitter X | Facebook | LinkedIn | Instagram
Business Story –TrueLedge
Gap between what employees & employers expect – Stats
Employers globally are concerned about attracting and retaining skilled professionals, yet over a third (35%) of workers are expected to resign from their positions within the next year, with the highest rate of attrition being among Gen Z (38%) and millennials (37%), as per the EY 2023 Work Reimagined Survey. The survey also exposes the gap between what employees and employers expect and what keeps them motivated. The findings indicate that the majority of employers (58%) consider the slowdown in economic growth as the major reason for employees being less likely to leave their jobs.  On the flip side, less than half (47%) of employees actually agree, while 22% of employees are at odds. This puts employers at risk of underestimating the ongoing changes in the job market.
The inspiration behind starting the business
"Currently, there are millions of job openings in different areas," says Shanmuga Sundarem, founder of TrueLedge, which is into HR (Recruitment, Payroll, HR Statutory Compliances) & Accounting (Accounting & Book Keeping, MIS, Tax, GST Registration) services for companies of all sizes and all areas of business.  However, he cautions, "There is poor skill mapping between individual employees and the company, which can stunt an organization's overall growth."  He recommends proper skill training and career guidance with work-based learning. Shanmugham, considered a cool customer by people who have worked with him, has over 25 years of experience in the HR domain.
"There are millions of job openings nowadays in different areas, however, there is poor skill mapping between individual employees and the company, which can stunt an organization's overall growth." – Shanmuga Sundarem, Founder – TrueLedge, Coimbatore
Shanmugham cites having a positive work attitude as increasing one's effectiveness at work. "It's important for any company to put more emphasis on creating suitable employee retention strategies, as the cost of employee turnover can be incredibly high. By actively engaging employees, TrueLedge's mentoring and training programs can positively impact the company's culture, resulting in increased motivation and satisfaction levels," he says.  He recommends 3-4 months of intensive training to keep employees engaged and adds that it could also bridge the gap between employees and employers at different levels.
Closing the gap between employer and employee expectations
He adds, "We work extensively with our clients to understand their individual and professional requirements, identify potential avenues for expansion, and mitigate potential risks due to the widening gap between the employer and employee expectations. This serves as the foundation for all our offerings. Furthermore, we strictly adhere to a set of values that permeate every aspect of our operations."
He quotes a general study by Gallup which mentions that when employees are motivated, their productivity increases by 20%; boosting team engagement can lead to a remarkable 21% increase in business profitability; fostering a culture of employee engagement and motivation, organizations can effectively decrease absenteeism by a remarkable 41%; and employees who are motivated and enthusiastic are 87% less likely to quit their job.  The report also details statistics on employee motivation and retention useful for any HR professional.
Business Challenges
TrueLedge is confronted with a myriad of challenges, the primary among them is employers not furnishing proper job descriptions sometimes.  On the other hand, many candidates (employees), according to the founder, expect high pay and lots of perks. They are consumed by the urge for short-term gains or immediate gratification, which usually leads to long-term pain. So how does he solve these issues? TrueLedge follows up with employers and ensures it has the right job description for a specific position to achieve the right match. He says, "It is important to discuss career growth beforehand with both employers and employees for job guidance and to avoid disappointments and heartburns later."
Industry Certifications
While TrueLedge works with companies from a diverse range of sectors, it has built HR functions in several IT companies by focusing on the overall HR experience. TrueLedge has attended and implemented several training programmes on recruitment, motivation, teamwork, ISO, payroll implementation, SAP HRMS, Polaris Adrenalin MAX HCM suite and ZingHR software.
Future of TrueLedge
The HR, Accounting and Tax consultant firm, which is currently bootstrapped by the founder and two of its directors, aims to become a 70-plus-employee company with over 500 client companies in the next 5 years. "We believe in quality, on-time delivery, customer delight, and flawless execution every time," says Shanmugham who plans to include GST filing services in the near future.
Users search for the brand's profile using the following Keywords:
Recruitment, Payroll Services, Tax Filling, GST
Coimbatore-based HR & Accounting firm TrueLedge helps close poor skill mapping between Employees & Employers