About Happywalk
Happywalk is India's first economical range of orthopedic and diabetic (ortho complications) footwear marketed and sold online with digital doctor consultation features.
Target audience or audience segment
– Suitable for people with the following conditions:
– Facing accessibility challenges
– Suffering from foot pain & diabetes
– Affordability to spend INR 600 on the product
– Aged 40 & above
– Suffering from obesity
– Salient benefits to customers
– People in Tier-2, Tier-3, and Tier-4 cities are facing accessibility challenges, including trusted doctor consultation for a range of orthopedic disorders and availability of limited Diabetic & Ortho footwear locally.
Solution
Happywalk enables people in remote locations to easily consult a doctor, and get proper footwear that actually addresses their Ortho & Diabetic issues.
Core team behind product development
– Priyanga Devi – Co-Founder & COO, with 3+ years of experience in customer handling and quality field, and 2 years in the footwear industry
– Gunasekar – Co-Founder, with 16 years of experience in the footwear industry and 4 years in e-commerce
– Arunveeramani–In-charge, Customer Support, with 5 years of experience in customer support
– Vinoth Kumar– In-charge, E-commerce storefront, with 3 years of experience in e-commerce

USP
First in India to provide 'digital' doctor consultation for orthopedic and diabetic (ortho complications) related issues. Compared to the competition, Happywalk's website platform features 'doctor-recommended' footwear (for ortho and diabetic) from multiple brands; therefore, increased customer choices depending on their needs and budget. Also, existing competitors deal with limited products for only one to two types of foot pain, whereas Happywalk offers a range of footwear for eight types of foot pain.
Salient Features
– Exclusive platform for orthopedic and diabetic footwear
– 'Digital' doctor consultation; therefore, customers can easily consult with a doctor anytime from anywhere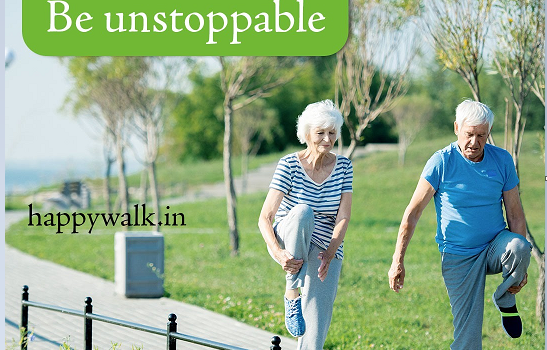 Market Competitors
Brands like Shapecrunch and Myfootdoctor are the nearest competitors but have limited collections, and also their products fail to address all types of foot pain. Happywalk 's products are comparatively less priced compared to the competition.
Key product enhancements in future
Customized footwear and 3D Printed Insole
Product Future Roadmap
Happywalk aims to capture 25% of the organized orthopedic and diabetic footwear market in India within 5 years.
Contact
Website URL: https://happywalk.in
E-mail ID: contact.happywalk@gmail.com
Mobile/WhatsApp for Communication:+91-9698983870, 7418526130
Official Address: 72/1B, Sri Mahalakshmi Garden, Varathaiyangarpalayam, Kovilpalayam Coimbatore, Tamil Nadu-641110
Product YouTube Link
Happywalk Online Retails Pvt. Ltd, Coimbatore